Anzac Day is one of Australia's most important national commemorative occasions. Anzac stands for Australian and New Zealand Army Corps. It marks the anniversary of the first major military action fought by Australian and New Zealand forces during the First World War. The meaning of Anzac Day today includes the remembrance of all Australians killed in military operations.
On 25 April each year, the Australian and New Zealand Embassies conduct a traditional dawn service followed by a breakfast to commemorate Anzac Day.
Sadly, this year, we will not be holding a public service as we continue to respond to the COVID-19 pandemic. But, we encourage you to observe ANZAC Day from home.
You can follow Australian Government Department of Veterans' Affairs and Australian War Memorial to stream the Dawn service and National Ceremony live from Australia's national capital.
You can post a virtual poppy and message online at lestweforget.gov.au to remember those who have served our nation.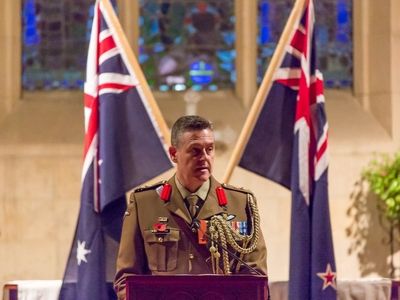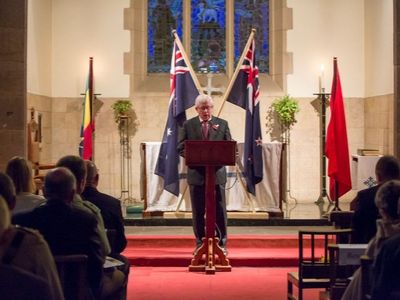 Defence Attache Colonel Peter Steel and Ambassador Doyle at 2019 Anzac Day commemorations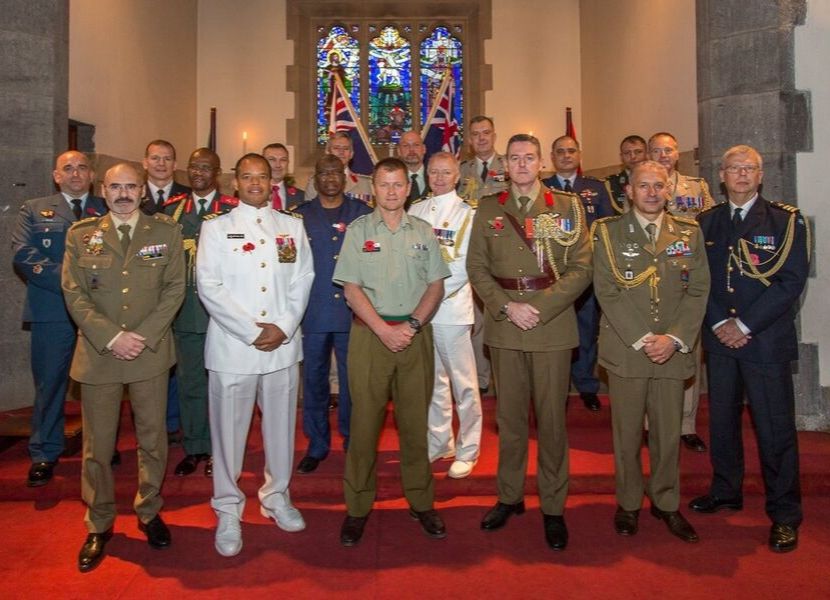 Representatives at Anzac Day commemorations